Students from IÉSEG and the Robins School of Business – University of Richmond (USA) have been using new technology to work together on supply chain management.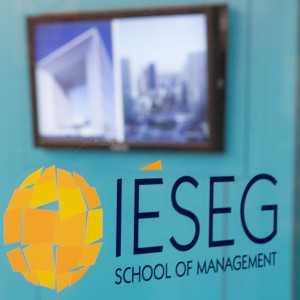 The schools utilized the Collaborative Online International Learning (COIL) model to allow students to study global supply chain management in a broadened learning environment. In order to enhance students' international experience, teams consisting of two students from each school were asked to analyze and improve various global supply chains.
Amit Eynan, management professor and department chair at Robins explained: "This long-distance alliance allows students to experience and ultimately overcome cultural barriers such as communication, language and time difference. They also had the chance to practice long-distance group dynamics and leadership. Utilizing web conferencing technology, the teams presented their projects as if they were in the same room and not 3,900 miles apart separated by the Atlantic Ocean".
Christine Di Martinelly, management professor at IÉSEG added that as a result of the multicultural composition of the teams, "the presentations exhibited broad insights and perspectives that we might not have seen in a traditional presentation."
Binh Tran, a student from IÉSEG noted: "It was a unique experience having a joint class with another university from a different continent. We set up our group as if we were a global team in a multinational company."
Read more about this collaboration on the University of Richmond website.
International Collaborative Learning at IÉSEG