IÉSEG recently signed the French Diversity Charter, a charter that seeks to promote diversity and non-discrimination in French organizations. This is one of many ways that IÉSEG highlights its commitment to different types of diversity.
In line with the School's values, the charter also corresponds to IÉSEG's 2025 Vision: "Empowering Changemakers for a Better Society". It also reflects the fact that IÉSEG aims to be an international, multicultural and socially inclusive School.
Over 80% of the permanent full-time professors and a large number of administrative employees are international (over 40 countries represented). In 2017-2018, the School will welcome 2 270 international students on both campuses.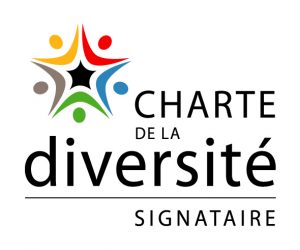 Similarly, IÉSEG provides intercultural training to its students and its staff to help them develop intercultural intelligence.
The objective is also to introduce students to the idea of diversity, and to develop their knowledge of different cultures. The School has put several projects into place:
A "Cultural Diversity Passport" (courses and pedagogical activities involving students from different nationalities).
During the Master cycle, students also have the possibility to take a number of relevant electives and to work towards a 'Cultural Diversity Certificate' (if they complete the electives and a related dissertation/thesis or work experience)
In order to strengthen its activities related to intercultural skills, the School is also preparing to launch the new IÉSEG Center of excellence for Intercultural Engagement (ICIE). This multidisciplinary center is made up of professors and administrative employees from different departments. Moreover, it aims to develop knowledge about the development of intercultural mindsets and the way that different organizations can apply this.
IÉSEG has also signed a partnership agreement with the association "Passeport avenir", which seeks to assist youth from disadvantaged backgrounds in their academic and professional achievement.
Furthermore, second-year students participate in a solidarity-oriented team project. The goal is for students to develop their creativity while working on a humanitarian/charity-focused issue (in the health field, in academic support, and by helping disadvantaged children in France and abroad, etc.). These projects provide students the opportunity to work on a team, to plan operations, to manage a budget, and to develop their ability to communicate with an outside public.
IÉSEG works in partnership with the association "Led by Her" and ESCP Europe to provide a personalized entrepreneurship program to a group of women who have experienced violence or difficult personal circumstances to help them construct a new future.
All companies against discrimination related to employment, and who decide to promote diversity can sign the French Diversity Charter. Over 3400 companies have signed this charter since its creation in 2004.
IÉSEG signs the French Diversity Charter